Drake Burnette sex naked photos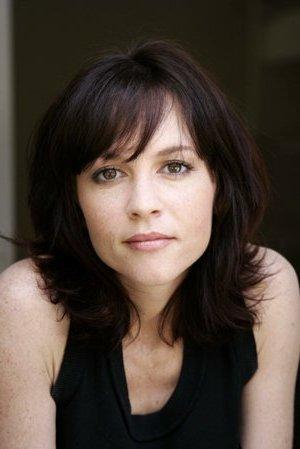 Politics aren't working for people. This problem must be addressed at the root by fixing the way we elect our leaders. Changing the system by creating the first nonpartisan, national online presidential primary is a daunting task—changing history usually is. Millions of people now support Americans Elect, and we are humbled by that. We are confident that our founding idea can lead to the change Americans are seeking. There is much more to do.
Thank you for taking part!
Thank you to everyone who helped develop the AmericansElect.org website.
board of directors
Peter Ackerman
Adm. Dennis Blair (Former)
Amb. Stephen W. Bosworth (Former)
Kahlil Byrd
Eliot R. Cutler (Former)
Irvine O. Hockaday Jr. (Former)
Joshua S. Levine
Gov. Christine Todd Whitman (Former)
board of advisors
Elliot L. Ackerman
Jackie Adams
David Albertson
Judy Albertson
Neil A. Allen
Melvin T. Andrews
Kellen Arno
Michael Arno
Dr. F. Christopher Arterton
David Aufhauser
Daren Bascome
Dr. C. Fred Bergsten
Arthur H. Bilger
David Binetti
Gerald W. Blakeley Jr.
Arturo Brillembourg
Hilda Ochoa Brillembourg
John H. Burbank III
Mark Burnett
Edward T. Colligan
Charles R. Conn
Dr. Denis A. Cortese, M.D.
W. Bowman Cutter
Charles H. Dallara
Nathan Daschle
Larry Diamond
Andrew Doctoroff, Esq.
Wendy Drake
Esther Dyson
Jessica Einhorn
Michael Eisner
The Honorable Mark Erwin
Brian M. Findlay
Alice Finn
Lady Lynn Forester de Rothschild
Les Francis
Dean Furbush
Jennifer Glass
Raymond Glendening
Judith S. Goldstein
Mr. Nihal W. Goonewardene
Roderick M. Hills
The Honorable Carla Hills
Michael Horvitz
Jerry Jasinowski
Jim Jonas
Dale E. Jones
David King
Gary Krisel
Heide Lankeit
W. David Lawson
Lawrence Lessig
Michael Lewitt
Dr. Aaron Lobel
Lee Lowenstein
Bertil Lundqvist
Sarah Malm
Julia Malone
Will Marshall
Ms. Dale P. Mathias
Rafael Mayer
Cara Brown McCormick
Mark McKinnon
Morton H. Meyerson
Ambassador John Negroponte
Mark K. Nichols
George Nolfi
Deborah Winslow Nutter
David M. Olsen
Greg Orman
Frederick Pakis
Ambassador Mark Palmer
Carol Perrin
Robert Picard
Jason Putorti
Bruce Raben
Jordan H. Rednor
Joseph L. Rice
Rob Richie
Peter Alan Rinfret
Nancy E. Roman
Robert L. Rosen
Kirk T. Rostron
Richard Salomon
Tom Sansonetti
Dr. David E. Scharff
Dr. Jill Savage Scharff
Douglas Schoen
Tom Serres
Richard E. Snyder
Dorothy Meadows Sobol
Darry Sragow
Henry A. Sweetbaum
Dr. Lisbeth L. Tarlow
Dr. G. Richard Thoman
Lynn Thoman
James Thomson
George Vradenburg
Ileana Wachtel
The Honorable David M. Walker
Lynda C. Webster
The Honorable William H. Webster
Edward L. Weidenfeld
Sheila Rabb Weidenfeld
William Wrigley Jr.
americans elect
Elliot Ackerman
Peter Arno
Dimple Bhayani
Nancy Blackmore
Virginia Bosse
Cynthia Burnette
Grover Bynum
Kahlil Byrd
Kate Cantwell
Brittanie Clement
Jenna Cochran
Lori Corder
Wendy Drake
Sam Edelen
Brian Findlay
Jackie Freeman
Allison Grant
Sam Haas
Michael Hackett
Drew Hazouri
Kevin Heller
Zach Hubbard
Lindsey Jacobson
Jeff Knighton
Patricia Kramer
Sarah Kroll-Rosenbaum
Dagny Leonard
Tanya Lervik
Joshua Levine
Jose Lugo
Sarah Malm
Ben Marcus
Julia Malone
Meghan Maloney
Alan McGee
Erin McKenna
Kaitlin Murphy
Katie Nunn
Jess Overby
Dan Pashman
Justin Pinn
Andrea Relopez
Laura Rodriguez
Ryan Ross
Doug Schoen
Jennifer Scullion
Jeremy Shore
Gourdin Sirles
Alice Skelton
Jordan Taylor-Jones
Alisha Thomas
Nick Troiano
Ileana Wachtel
Cara Webster
Lynda C. Webster
Cheryl Wheeler
Blake Wright
Michael Zuckerman
LBi DIGITAL PARTNER
Steven Alvarez
Aleta Aponte
Richard Bloom
Jenifer Cameli
Judith Carr
Keith Conway
Patrick Craig
Christian Dearmond
Cedric Devitt
Michael Doody
Frantz Dornevil
Dariza Garcia
John Garofalo
Howard Hill
Jonathan Isaac
Paul Kalapala
Sarah Kapoor
Anbreen Khan
Karen Kranack
Matthew Lein
Jeff Lipson
Dexter Liu
Sasha Lunyov
James Macfarlan
Melissa Paxton
Frank Pedersen
Greg Ratner
Kriston Rucker
Aaron Schachter
Anil Shenoy
Nikki Stevens
Katie Stricker
Artem Taranyuk
Pipa Unsworth
Victor Ursu
Dasha Vashchilenko
Andrew Wong
Paolo Yuvienco
Other Partnerships
Akamai Technologies
Arent Fox LLP
Aristotle International
Arno Political Consultants
Arnold & Porter LLP
The Bach Group LLC
Be A Protagonist
Blink Reaction
Copilevitz & Canter LLC
CyberCoders, Inc.
Deloitte & Touche LLP
District Computers
Doyle Personnel
Global News Imaging
Goldin Solutions
Ikon Public Affairs
Ipsos-Reid Public Affairs Inc.
J. Howell Holdings LLC
Kita Capital Management LLC
Koch & Hoos, LLC
Kramer Editing Services
LBi
Likel Creative
McLean Insurance Agency
Meakin Armstrong
Meetup.org
New Beginnings Photography
Proskauer Rose LLP
Proverb Ltd
Public Strategies Inc.
Rackspace Hosting, Inc.
Realist Idealist Strategies
RSA
Smart Campaigns Inc.
SNR Denton US LLP
Steptoe & Johnson LLP
Webster Group
Whitman Insight Strategies
On The Issues
Prolexic
SEE YOU IN 2013!
We look forward to bringing greater choice and innovation to federal, state and local elections to come.
Americans Elect is a nonprofit that is not affiliated with any candidate or candidate committee. © 2012 Americans Elect